Welcome to Dog-Find.com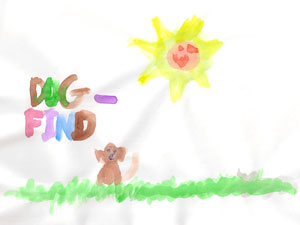 We started this website with many goals in mind. Our #1 purpose is to help dog owners, and to assist in ALL areas of your dogs life! In addition to providing search tools, information, and resources for dogs, we also want to promote awareness. Awareness of the many dog issues, including the idea that started it all – finding lost dogs.

Why Choose Dog-Find.com?
We are different. Our website was made from genuine need, and years of research. Our development and management team work together to provide the best customer service possible. We are service oriented too. What that means is, every single visitor here is important to us. When you write in, a human will respond almost always within the same day. We are not owned or funded by big corporations either, so that gives us a lot of authority to follow our own path, and to us, it's to do the right thing. Everything from the reminders we send, to our list of site benefits, and of course your dog's registration information we safely store for you will show that we care!
"Nobody wants to lose their beloved pet… And if it ever happens, how do we find them again?" It happens. Yes, it does, unfortunate as it might be, and we must face the facts that lost dogs and dog placement statistics are very high, and the numbers just keep increasing. Many of us have either lost a pet at some point, or know someone who has. Our team has brainstormed tirelessly to come up with new ideas on how to find dogs who get lost. The answer, according to the research revolves around prevention, and also identification.
A New Approach to Dog Registration & Identification

Our website allows visitors to easily post a pet (must be a dog – no cats or other animals, please keep with our theme!), and owners are also registered along with their dog. A pet profile is created, and it's attached to the owner's profile. Private messaging may be done between registered members. Public (non-registered) viewers may also quickly post news, info (ie: "I think I found your dog") by searching the dog's unique dog-find.com ID code. This registration code along with the stainless steel dog tags we send you is the most valuable part of registering, and becoming an upgraded member. Your valued membership helps keep our work moving forward, cover site costs, and of course registers your dog for safety and loss prevention!
The efforts of humane societies, the ASPCA, PETA, dog licensing policies (which vary by state and counties), and the many profit and non-profit animal welfare groups who help animals all compliment our services at Dog-Find.com. We hope you will join us, and become a loyal member. We are your one-stop source for your dog registration needs!
What Else Do We Do At Dog-Find.com?
This site also functions as a full-service dog adoption resource where any dog can be registered, and by offering various status levels (ie: registered/lost/adoption/stolen/etc), each profile will have a status, and while "registered" is the most common, if you are posting to find a new home, you may list the dog status as "adoption". People looking to adopt a dog can go immediately to those dogs and find the pet they have been searching for! Many have requested we add a "Memorial" status, and we did this to honor loved dogs no longer with us.
We Prevent Animal Violence
Dog fighting and any form of animal abuse or cruelty is another issue we deal with head-on! We are outraged any human on this earth could take advantage of a helpless creature. The photos we have seen are shocking, and can only instill passion – passion to STOP this insensitive treatment of animals. Another large part of our goal here, is to bring justice and rescue any dog or animal in need. As a primary search resource, we work closely with authorities and assist in these efforts. Anonymous posters can help by submitting photos, leads, and other information, which we can use to track down wrongdoers. Your membership and participation here at Dog-Find.com will help in these ongoing efforts.
Our Favorite Part
All of the post locations are Geo-tagged with a very well-known mapping system. This makes locating and connecting with nearby or specific areas a breeze. Don't worry, your personal data is never compromised. Location services will ask for permission, as a default policy. Our system uses state-of-the art tracking technology and follows all standard internet protocols. Using the mapping system below, just click the icon to search for your area's posts. (This page will automatically detect your address.) You may also enter any other location/address as well, to search other areas.
Connect to share posts on Facebook and other social networking sites.  Also, be sure to check out some of our links to Amazon.  This does help our website and also the vendors of quality dog products!
15 S Broad St, Lansdale, PA 19446, USA